Following the breakthrough in core technology of Feiyue's world-leading FY515 commercial overlock sewing machine on May 15, and the world's leading computerized sewing machine for domestic use, FY700, on August 30, Feiyue has created another "miracle" in the field of modern intelligent sewing machines for domestic use! Recently, Feiyue's self-developed intelligent and fully-automatic multi-functional sewing and embroidery machine FY777 came off the production line smoothly in Feiyue Times, with the sewing speed and embroidery area of the machine being the highest in the world for domestic sewing machines. So far, Feiyue has launched three world-leading intelligent domestic products within half a year, showing the strong power of scientific and technological research and development.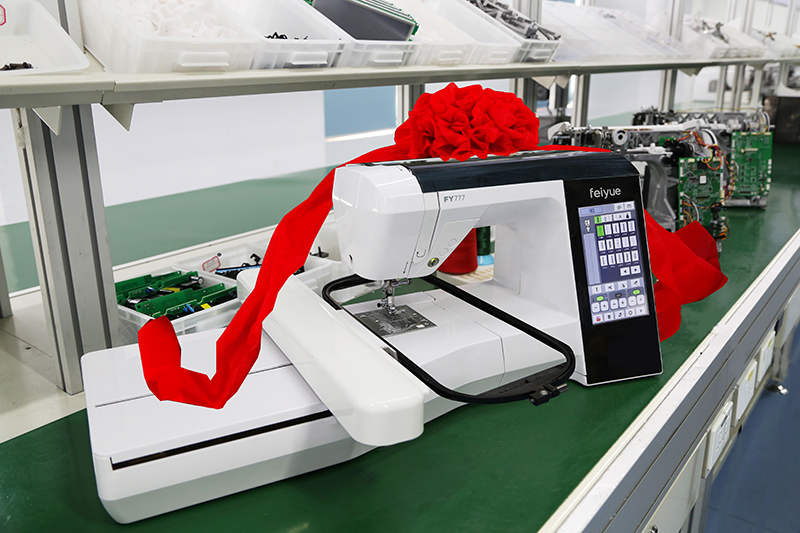 Led by intelligent technology represented by Internet of Things and artificial intelligence, our home life has opened a whole new chapter. In this new era, Feiyue's R&D team has taken the mission of "Driven by technological innovation, developing highly competitive intelligent products" to inject the power of technology into people's family life. The FY777, equipped with the industry's innovative technology, is not only a smart sewing machine, but also a new intelligent lifestyle.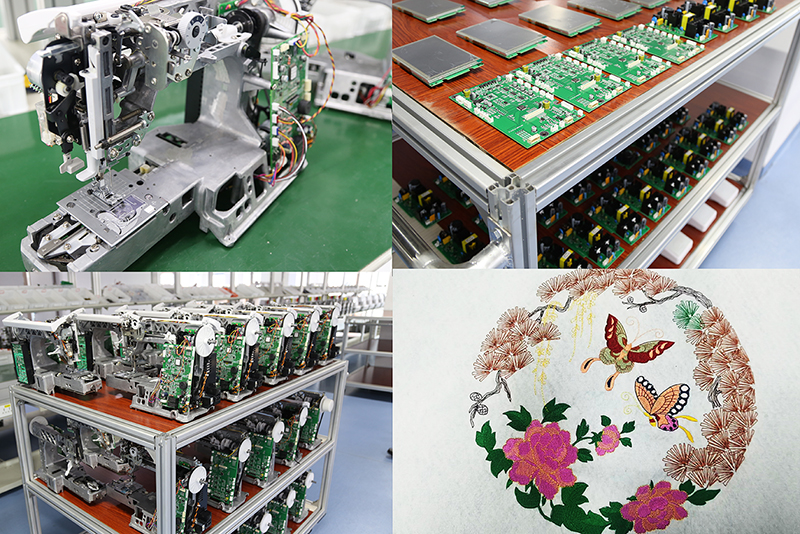 With the popularization and development of smart home life, our life will usher in more intelligent, convenient and comfortable services. Through continuous technological innovation, Feiyue provides users with personalized services and contextualized experiences, making smart home life more imaginative and the future of a better life more within reach.FY777 features a large color LCD touch screen with a built-in extra-large embroidery frame, and up to thousands of stitches and embroidery patterns, which can be created at will. The patented drive system enables smoother and more exquisite sewing and embroidery on any fabric, simplified operation mode with one-key saving without any extra complicated operation, and rich interaction methods and vivid interaction forms, thus bringing a better experience.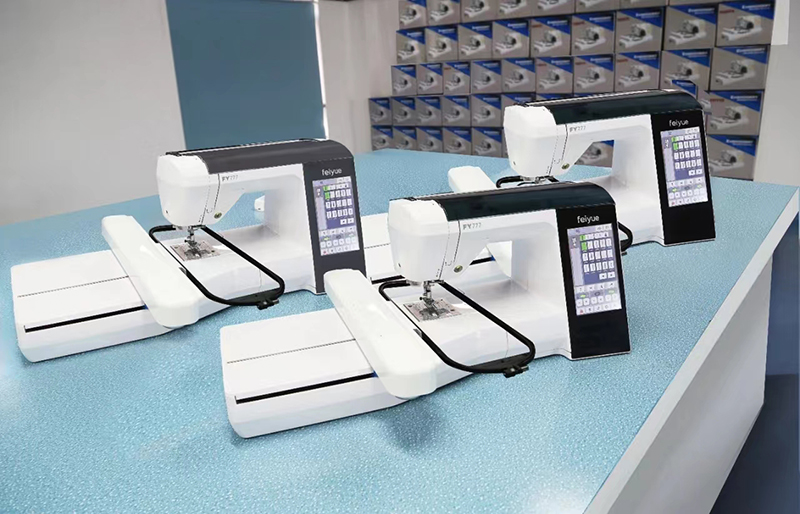 To bring domestic sewing machines back to modern families and to promote and apply modern intelligent domestic sewing machines, it is indispensable for technology enterprises to make unremitting efforts and technological innovations. 42 years of Feiyue has taken on the responsibility and mission of the industry leader, continuously launched products and solutions with innovative and green features, and utilized cutting-edge technologies such as artificial intelligence and Internet of Things to continuously improve the level of product intellectualization and user experience, and in turn, endowed the domestic sewing machines with more and more functions. Domestic sewing machines are equipped with more functions and intelligent operations, creating a better quality home experience for consumers and leading the industry to new heights once again.